200A Automatic Transfer Switch 200A Circuit Breaker Switch for Generators
Radin Electric provides ATS design, engineering, and full after sales support for a wide range of automatic transfer switch applications. We offer onsite electrical audits to assist in determining the correct product and installation to meet your exact needs and requirements.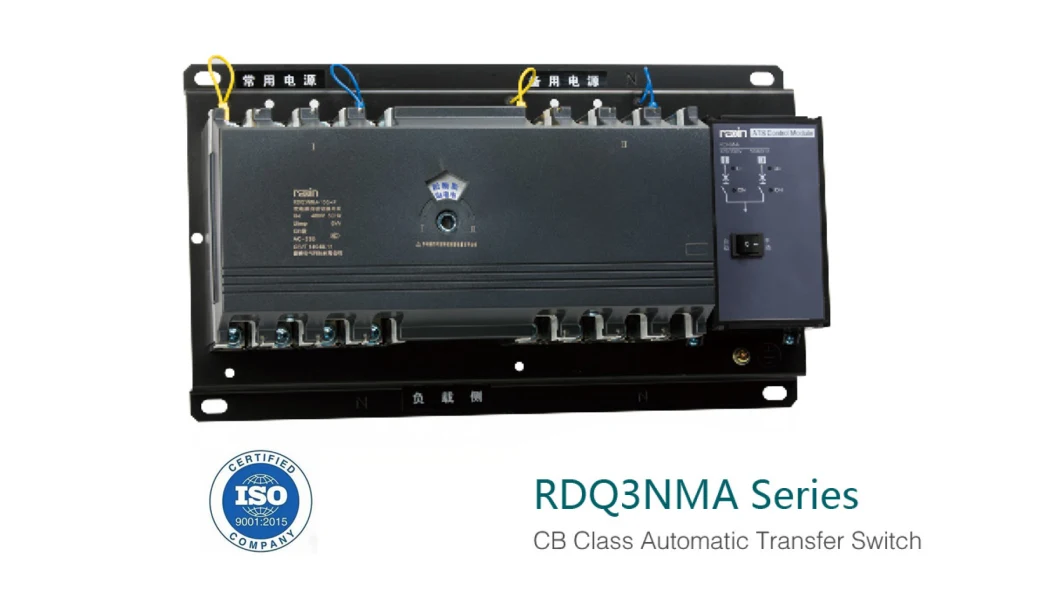 Technical Specification
| | |
| --- | --- |
| Model | RDQ3NMA |
| Working Voltage | AC400V 50/60Hz |
| Operation Mode | Auto and Manual |
| Transfer Mode | Auto Transfer with Auto Recovery |
| Rated Current | 100A to 800A |
| Poles | 3P and 4P |
| Color | White / Black |
| Controller | NMA (Simple module) |
| Transfer Time Delay | Fixed 0.5s |
| Running Status LED Indicator | I/II Power available, I/II Power ON |
About ATS
RDQ3NMA series intelligent dual power auto transfer switch (brief as ATS) suitable for emergency power supply system with rated AC voltage 400V, 50/60Hz. When one power source fault, can auto interchange from main power to backup power, no need manual operation, to protect the power supply stability. Mainly apply to the important place which not allow power cutoff such as Hospital, shopping mall, bank, chemical industry, metallurgy, high building, military facilities and fire-fighting etc.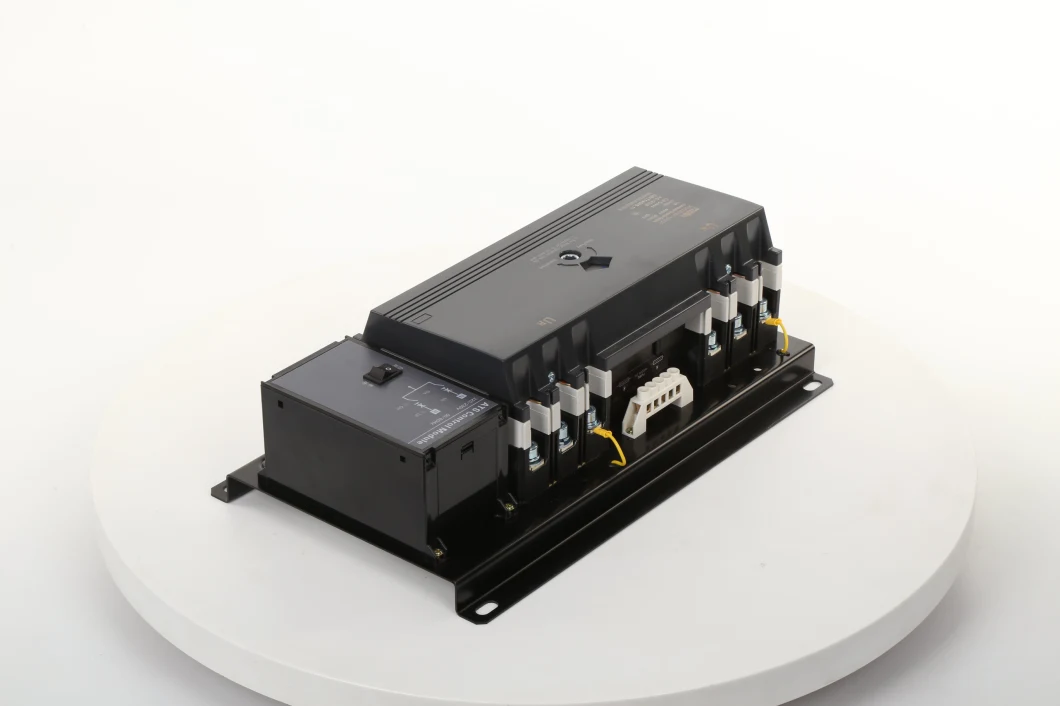 Product Structure
RDQ3NMA series intelligent ATS comprised with two 3P or 4P MCCB and its accessories (Aux. Contact, Alarm contact), Mechanical interlocking transmission mechanism, intelligent controller etc. Have two constructions of integral and split type. Integral type is controller and executive unit installed at a same base; Split type is controller installed on the panel and the executive unit installed on the base inside the panel box, a 2m length signal cable connecting the controller with the executive unit.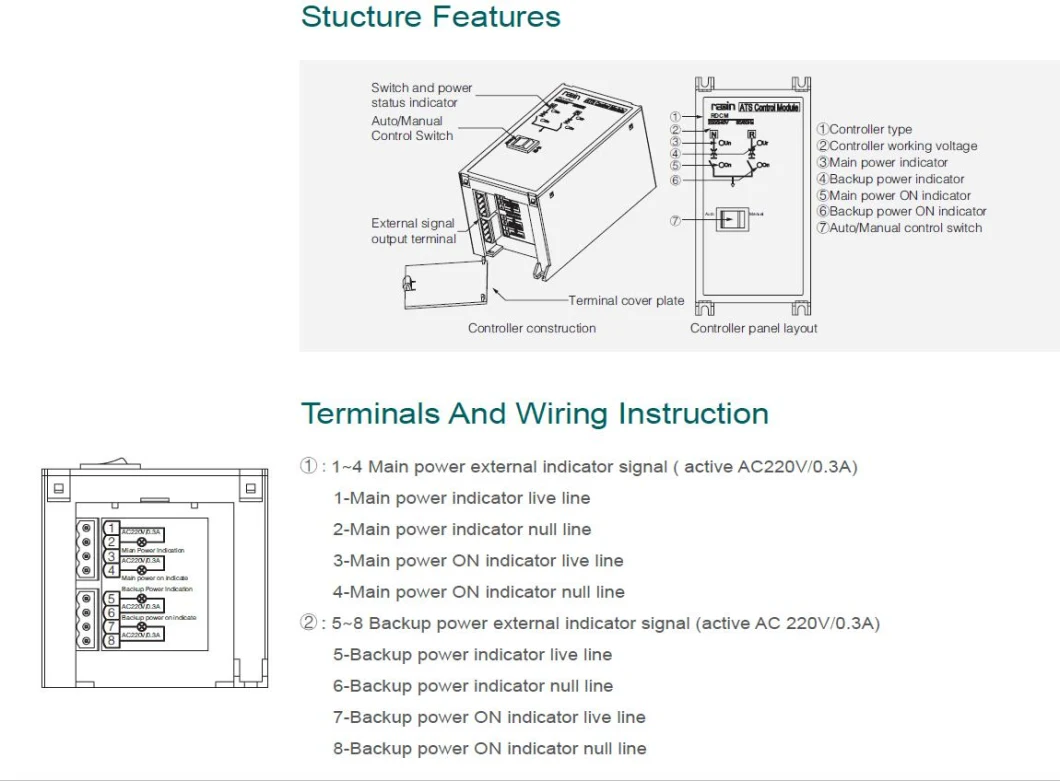 RDQ3NMA Series Advantages:
1. There is a reliable
mechanical interlock device and electric interlock protection
between two MCCB, completely avoid the possibility of two MCCB closed at same time;
2.
Intelligentized controller
adopt the
single chip microcomputer (SCM)
as the control core, simple hardware, strong functions, easy extension, high reliability;
3. Intelligent controller circuit layout design adopt power sampling separate with SCM control, from the
hardware
to overcome the
electromagnetic interference
;
4. With
short circuit, over load protection functions, over-volt & under-volt, phase missing auto transfer function and intelligent alarm function
;
5. Auto transfer data by external setting freely, with operation motor protect function;
6. Signal connecting cable have passed FLUKE instrument channel test, anti near crosstalk, attenuation crosstalk and back wave loss, can meet the test criteria for permanent link;
7. The ATS controller installation method provide customer with highly autonomy, ( split installation only need simply connect the attached RJ45 signal cable to the corresponding terminal port);
8. Customer can according to the operating requirements to
select correct controller
: A: Basic type, B: Intelligent digital display type
Working Mode
RDQ3NMA series intelligent dual power ATS have two working mode: Auto mode and Manual mode
L Auto Mode: RDQ3NMA series ATS according to the controller functions have three modes: Auto change Auto recovery (R), Auto change no recovery (S) and Power Grid-Generator (F), the first two mode used in power grid-power grid system, the latter mode is used in power grid-generator system.
L Manual mode: Manual mode has three working mode, main power, backup power and breaker trip modes. Under manual working mode, there will be no auto transfer function.
1). Main power mode: Forced disconnecting backup power, and turn ON the main power
2). Backup power mode: Forced disconnecting the main power and turn ON the backup power
3). Breaker trip mode: To disconnecting two power source, also can switch on the fault tripped circuit breaker.
Interlock

Working Conditions
Ambient Temperature
Max. +60ºC
Min. -20ºC
24h average not more than +35ºC
Altitude: Not more than 2000m
Atmospheric conditions: Humidity not more than 50% at max. +40ºC, higher humidity is allowed at lower temperature, at most wet month, the average max humidity is 90% at the average min temperature +25ºC, and have considered the condensation on the product surface due to temperature variation.
Dlivery Terms
Shipment & Express & Air express

Packing

About the Company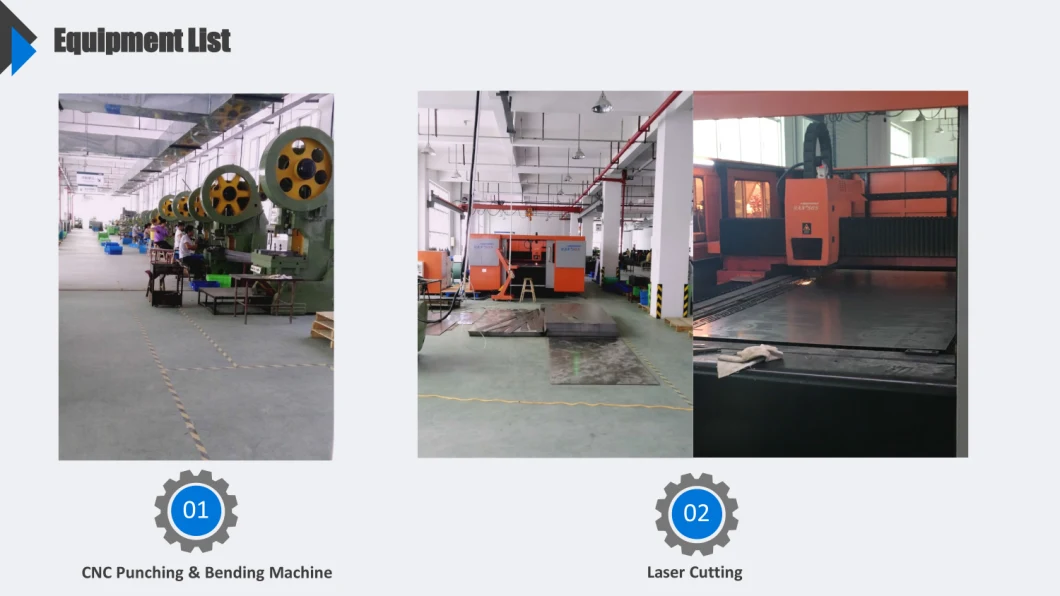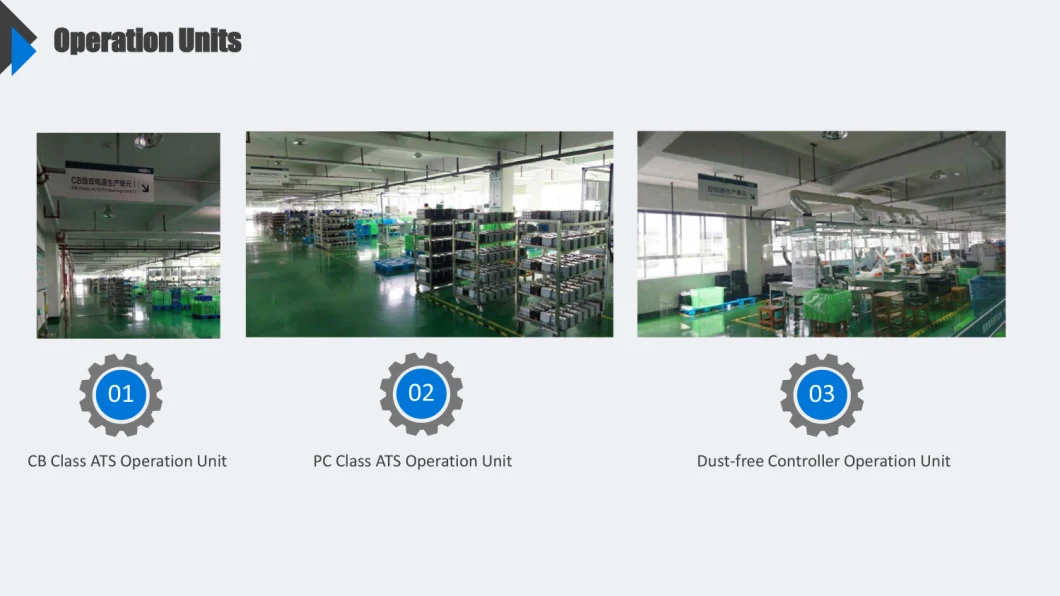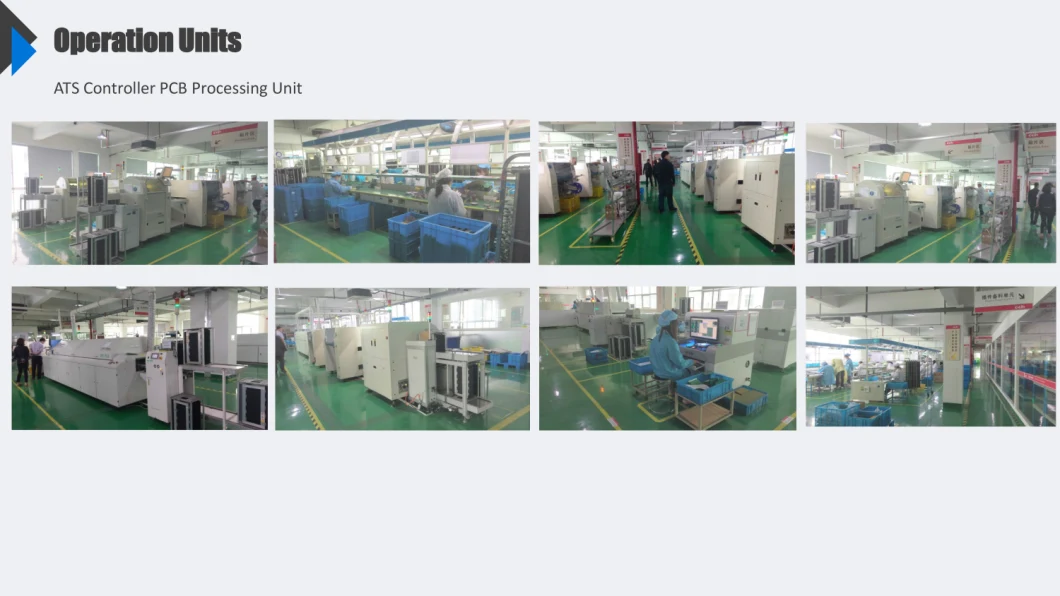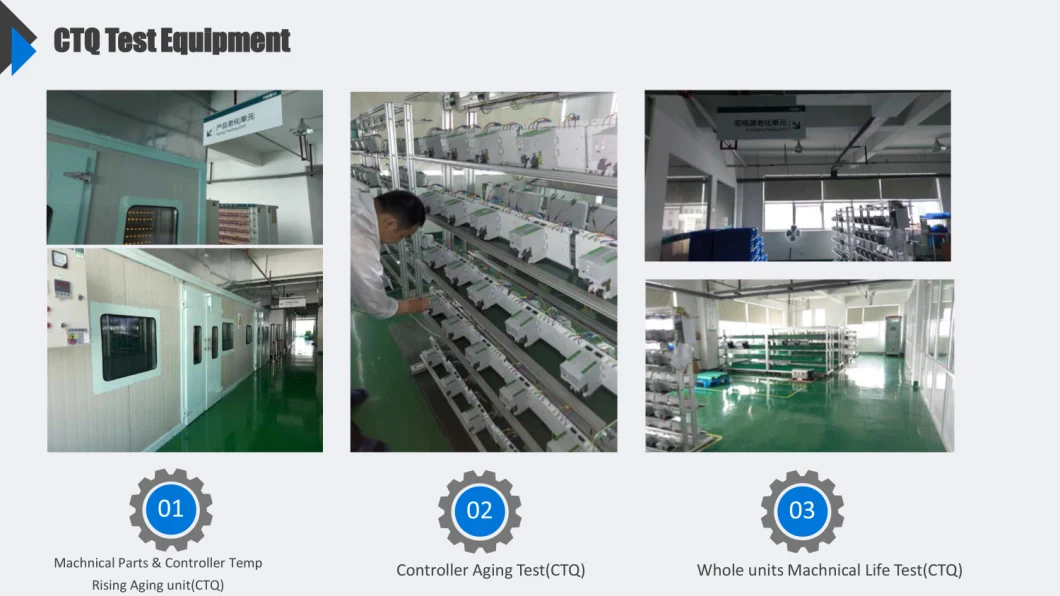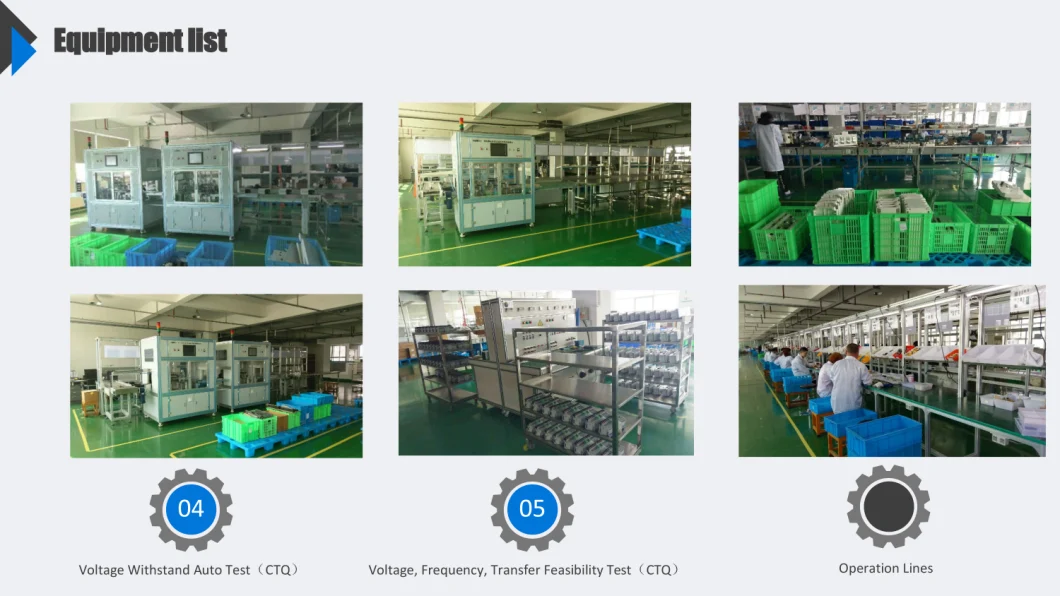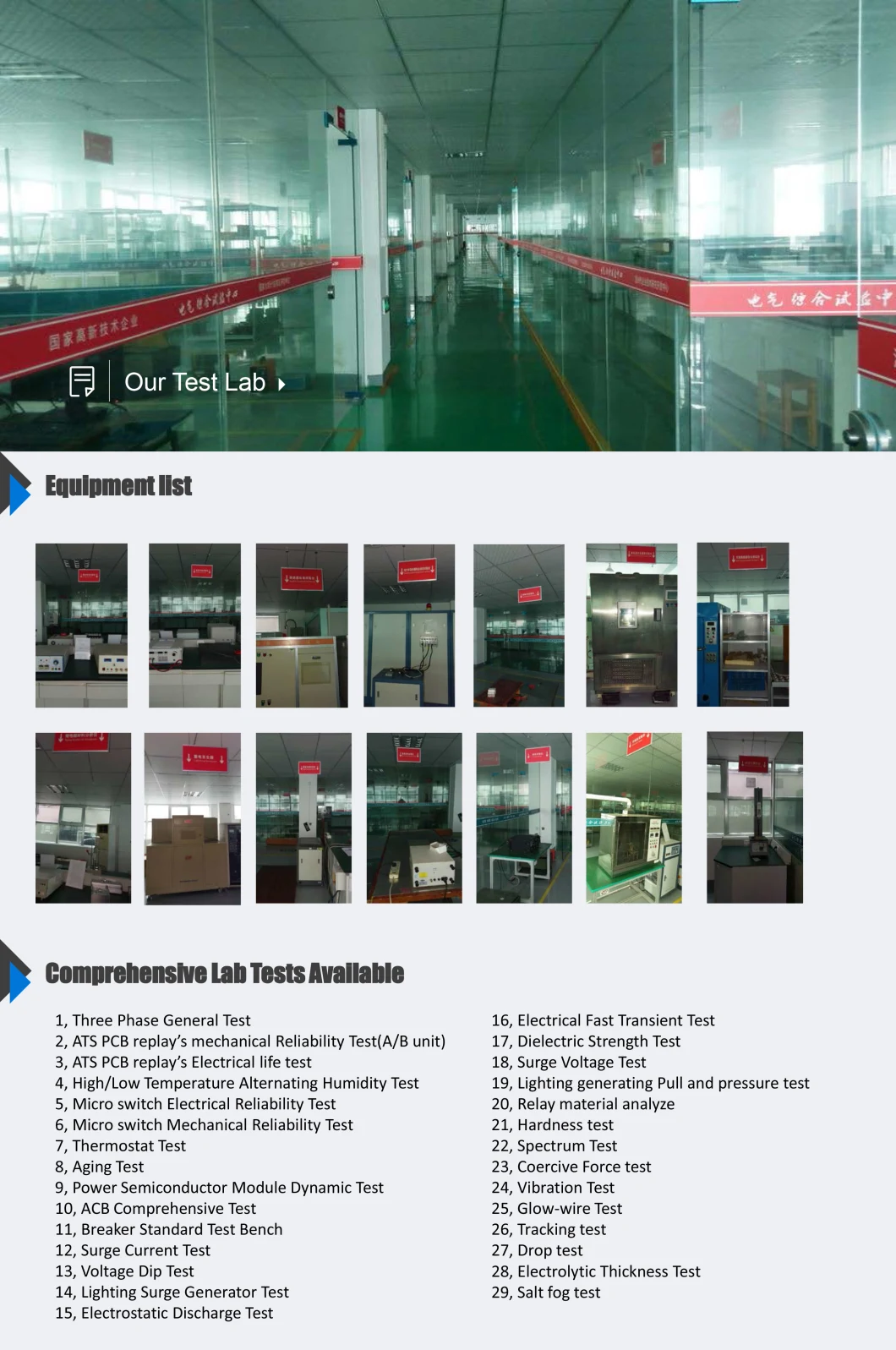 RADIN parts are TUV, CE, RoHS certified, and the factory is ISO9001:2015 qualified.FAQ:
1. What's the warranty term?
24 Monthes.
2. How long does it take to deliver my goods?
Normally, samples can be delivered in 2 days. Customer designed sampleswill be delivered in 3-7 days.
3. Do you offer sample?
Yes, we offer sample order for customer to test the goods.
4. What kinds of payment terms do you accept?
We offer kinds of payment ways foe customer to chose from. T/T, L/C, Aliexpress, Western union etc.
5. What if there's quality peoblem?
We offer replacement for the goods as soon as there is a quality problem with the goods, and the fright is on our account to cut down the customer's loss to the lowest.
We are sure any of your questions will get our prompt reply, just leave the message!