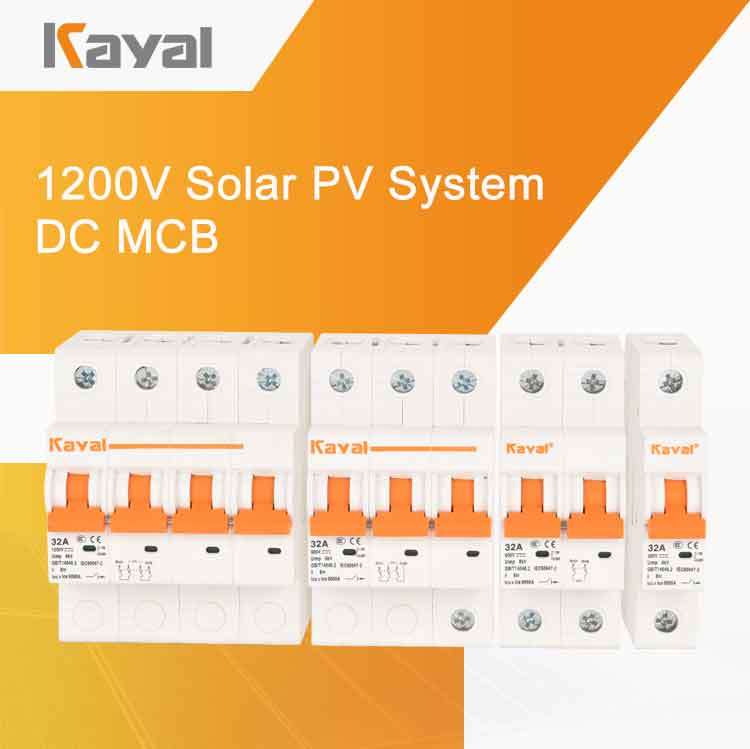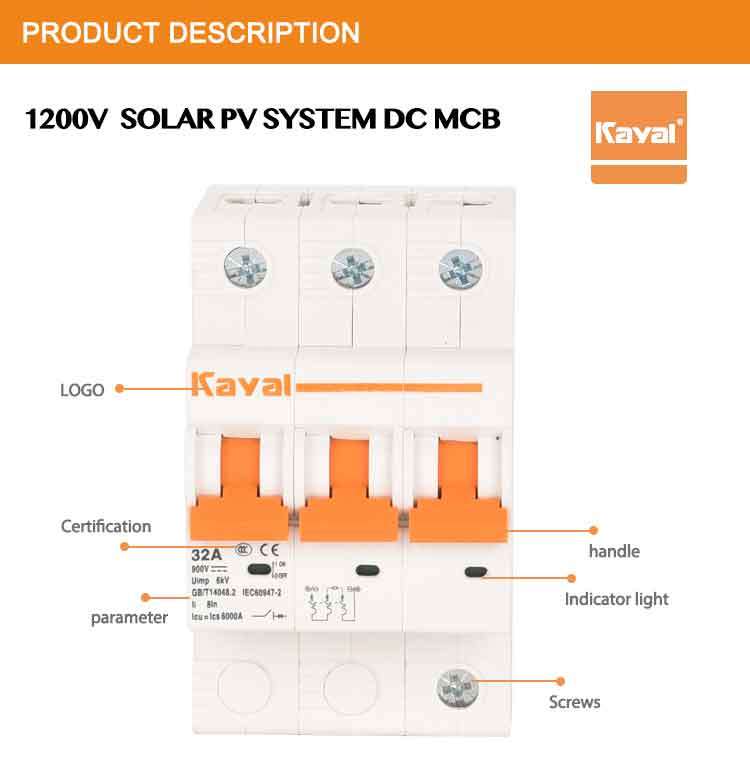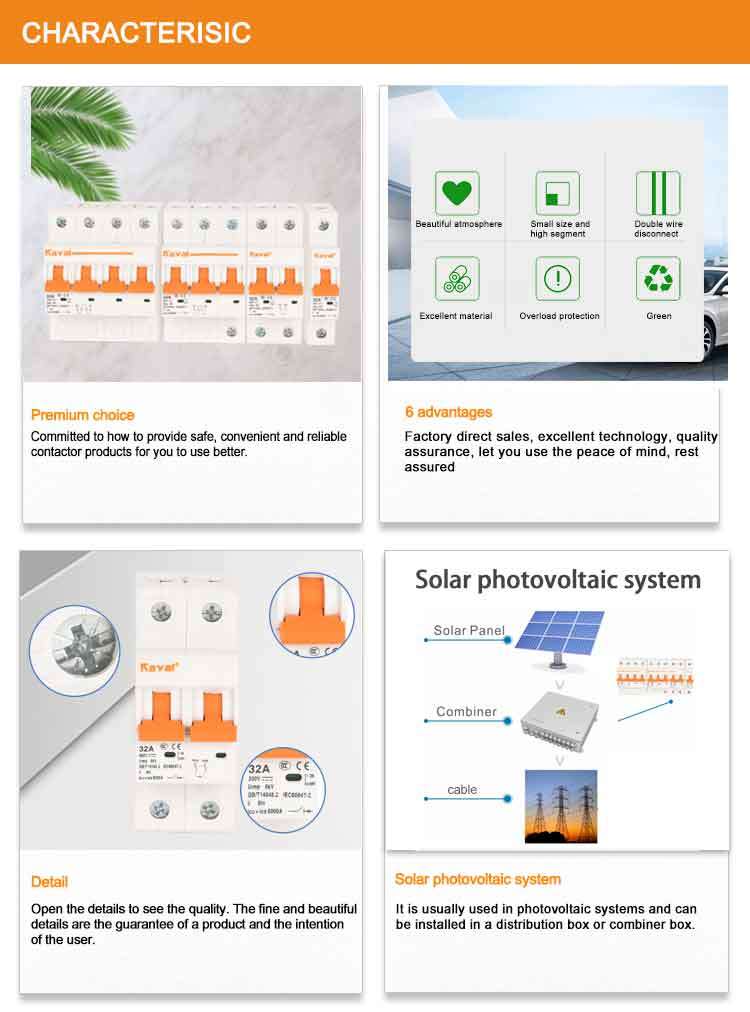 Overview
KYB7-63PV series AC and DC general miniature circuit breakers (hereinafter referred to as circuit breakers) adopt advanced arc ignition and arc extinguishing technology, current limiting technology and fast opening and closing mechanism, which can quickly and reliably break the short-circuit current in the AC and DC power distribution system. The rated working current and critical current (DC). Tailored for PV DC users (with invention patents), its features are as follows: The AC and DC power distribution is universal, and the non-polar wiring method is adopted, which is convenient for users to connect and avoid accidents caused by incorrect positive and negative wiring in the DC system. With three-level current limiting capability, it can provide excellent backup protection, that is, it can greatly limit the l2t value caused by the current heating effect, ensuring that the power grid maintains low load operation and reducing the damage of the heating effect. The thermal trip unit and the electromagnetic trip unit directly act on the transmission mechanism equipped with moving contacts, and have the functions of delay overload protection and instantaneous protection. The position indicator window can always and reliably display the exact position of the contact. When the handle is in the OFF position, the circuit breaker can ensure the isolation of the circuit. It can be directly installed on the DIN rail without affecting its characteristics, and the installation is convenient and flexible. Using a unique magnetic blowing arc extinguishing device, it can reliably break the short-circuit current, the rated working current, and the critical current (DC). Good reliability: suitable for all possible low-voltage DC applications, such as AC systems and DC trains, DC grids, photovoltaic systems, and DC communication systems under 30OV, and feedback for reverse current generated by faulty photovoltaic strings and faulty inverters The return AC regenerative load can provide reliable protection.
Normal working conditions
Air temperature: use temperature -30ºC~+60ºC, storage temperature -40ºC~+70ºC. Altitude: The altitude of the installation site does not exceed 2000 meters, and the altitude of more than 2000 meters should be derated for use. Atmospheric conditions: The relative humidity of the air at the installation site does not exceed 50% at +40°C, and the average humidity of the wettest month does not exceed 90% at +20°C. Installation category: The installation category is

III

and

III.

Pollution degree: Level 2. Installation method: Use TH35-7.5 standard rail installation. Installation conditions: The inclination between the installation surface and the vertical surface should not exceed 5°, and the installation site should be free of significant impact and vibration. Wiring method: Use screw compression connection to ensure fast and safe connection of conductors.
The main technical parameters
Limit segentation capacity Icu(kA)

Operating breaking capacity Icu(kA)

1A,2A,3A,6A,10A,16A,
20A,25A,32A,40A,50A,63A