1.Technical
Parameter
Service condition
input power:
220V±10% 50Hz/60Hz±10%
atmospheric pressure:
86~106kpa
Temperature -10~40ºC
humidity <=80%RH
Safety performance
Insulation resistance>2MΩ
Dielectric strength:the power supply industry frequency is 1.5KV to the shell, Voltage-withstand 1 minutes,no flash-over and arc
Basic parameter:
Time:
measuring range
4000.0ms
ratio:0.1ms
error
1, 100ms
within
0.1ms±1 character
2, 100ms more than
0.1%±1 character
3, same period
Speed:
measuring range:
20.00m/s
ratio:0.01m/s
Error:
1,0-2m/s
within
±0.1m/s±1 character
2,100msmore than
±0.2m/s±1character
Route:
measuring range

ratio

error

vacuum circuit breaker

50.0mm

0.1mm




1%±1 character

SF6 circuit breaker

300.0mm

1mm

Low

oil content circuit breaker

600.0mm
current :
measuring range:
20.00A
ratio:0.01A
power out : DC30~250V
digital adjustable
/20A(
instantaneous work)
boundary dimension : 360mm(L)×280mm(W)×300mm(H)
weight: 9kg
2.Performance Features:
1.Performance
(1) Time: 12 f
e
atures inherent
Open and close time,inphase and interphase are synchronization.
(2)Re
-
closing: process time of each f
e
ature
close
-
open
,
open-close
,
open-close
, first
open
time, first
close
time, second
open time, metal short time, no current interval time.
(3) Spring: spring time, spring times, spring process, spring waveform.
(4)Speed: opening and closing speed, maximum speed, speed waveform.
(5)Stroke: total stroke, opening range , over stroke, overshoot stroke, rebound amplitude.
(6)Current: current value and waveform graph of opening and closing coil.
(7) A
ction voltage: the machine provides DC30 ~ 250V/20A digital adjustable circuit breaker action power,
automatically complete low voltage action test of breaker, measure breaker action voltage value.
2.Features
(1) the mechanical appplies to te
s
t
SF6 switches, GIS composite appliances, vacuum switches and oil switches for all models produced at home and abroad.
(2)Strong anti-
interference capability can also be easily tested and accurately measured in the case of the electric-charged bus in the 500KV substation.
(3)General speed sensor,
linear
sensor, rotating sensor, installation is extremely convenient
and
simple.
(4)
Get
all the data and corresponding waveform maps
of
the
switch
mechanical
characteristic
after one time on/off action.
(5)Host computer can store on-site test data,buil-in real-time clock is convenient to
save and record test date
and time
.
(6)Host computer with large screen, wide temperature, intuitive prespective, backlight liquid crystal display all data and atlas.LCD contrast electronic regulation
, power off memory.
(7)Easy to use, built-in printer,quickly print all data and atlas at any time.
(8)E
quipped with USB interface management software and data analysis, can be online with PC operation,
directly save test result in U disk
,
can also
download
to
various stylus, laser or inkjet printer to print test reports, make computerized field test.
Company Profile:
Wuhan Hezhong Electric Equipment Manufacture Co., Ltd
is a high-tech enterprise professionally engaged in R & D, manufacture and marketing of power testing products, instruments, power industry automation systems for 20 years.We export completed set to Korea, Singapore, Vietnam, India, Ecuador, Paraguay, Pakistan, Philippines, Russia, Italy, Austria, Portugal, Chile such as PD test system, impulse voltage generator, temperature rising test system, transformer comprehensive test system, cable fault detect system and varies of instruments for transformer, circuit breaker, switchgear, lightning arrestor, insulator, cable, battery,SF6 gas and so on.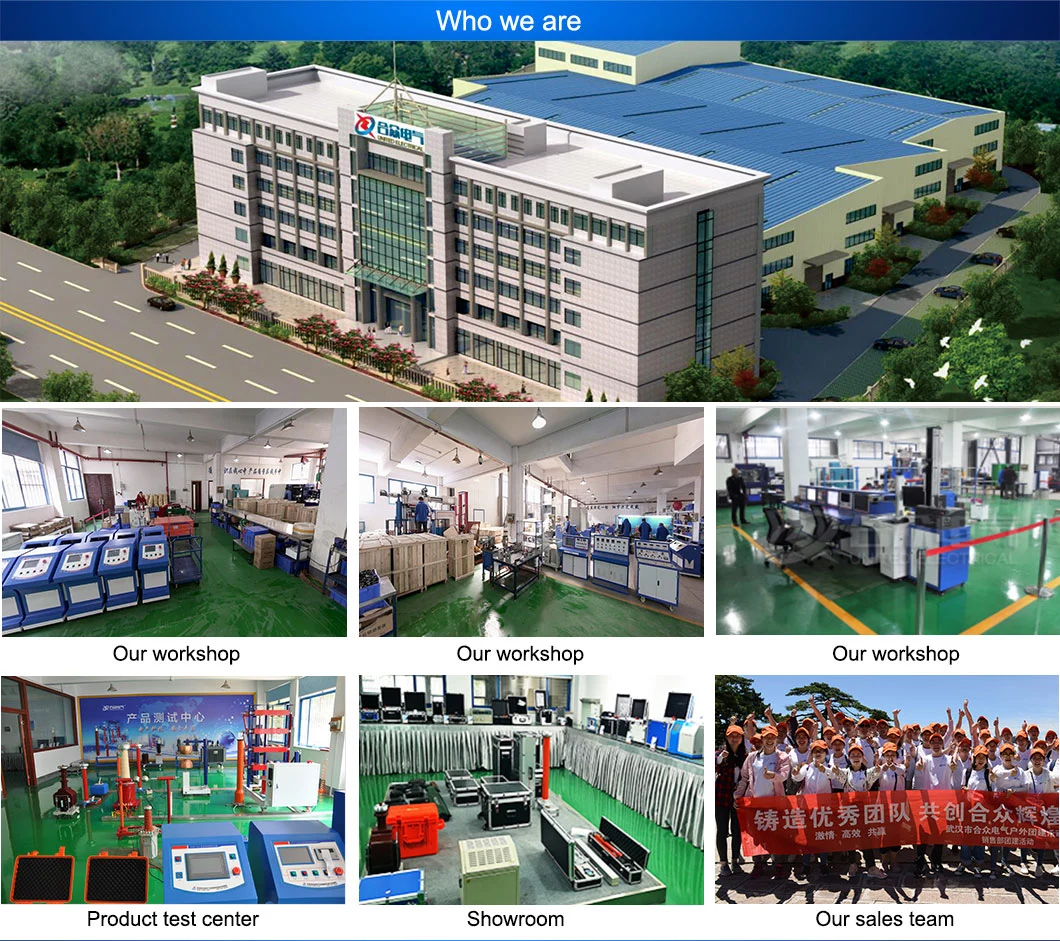 Competitive Products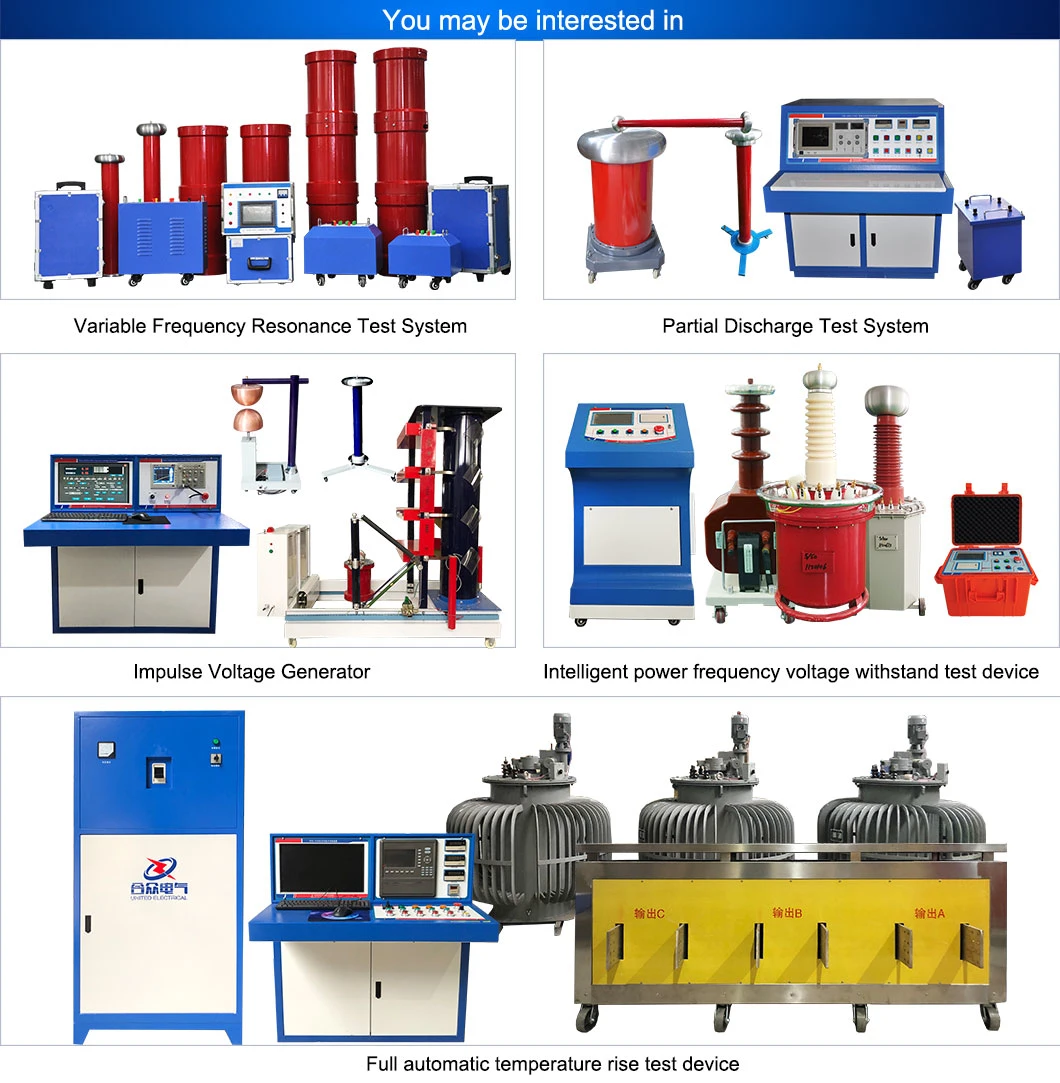 Certifications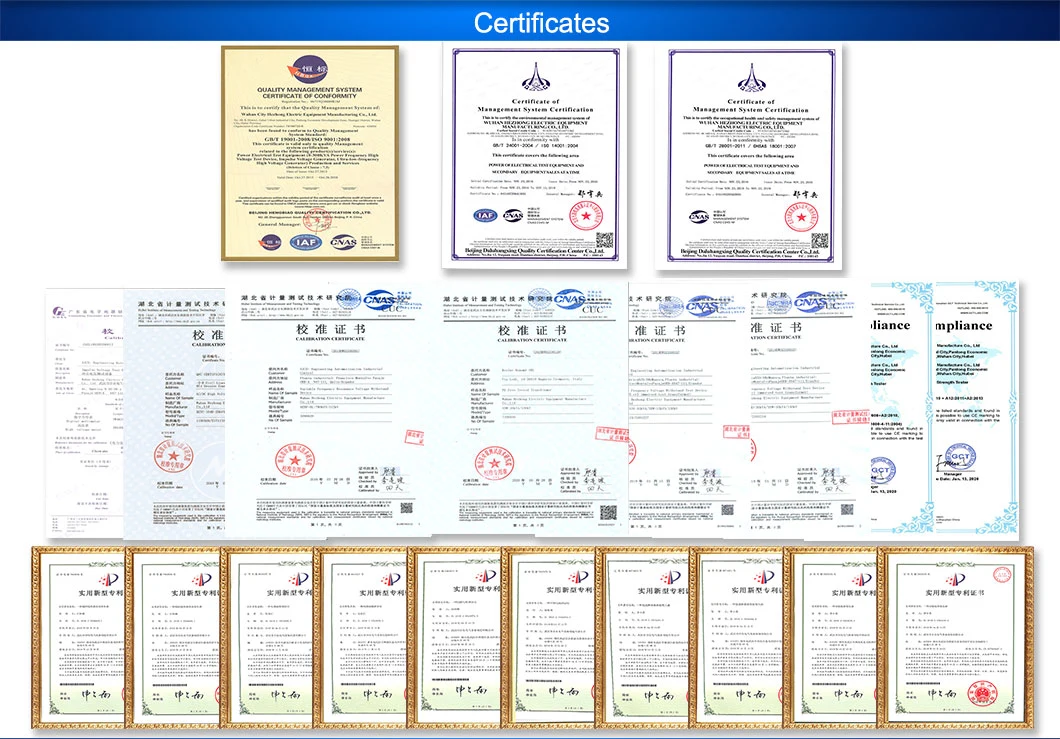 Customer Visit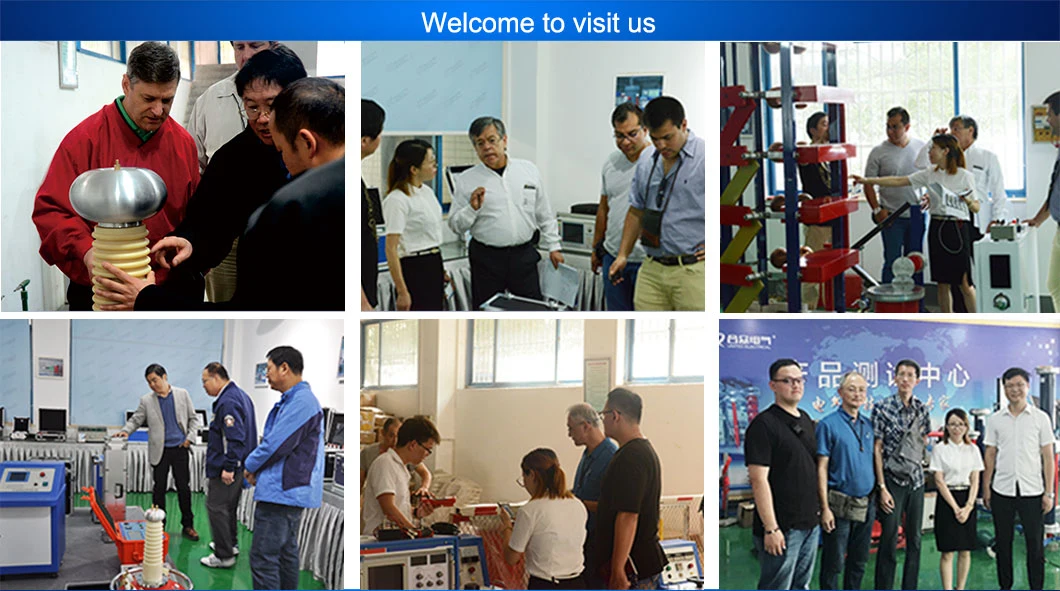 On-site Service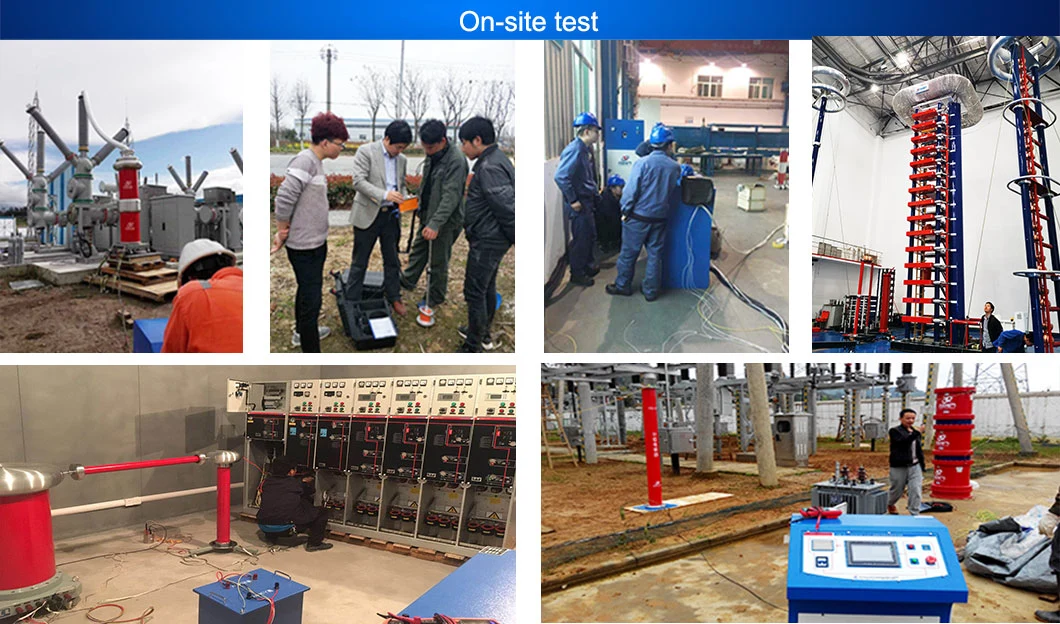 Package and Delivery